SPEAKERS
Dr Aileen O'Brien & Dr  Christian Brown
"Infection control and isolation during the pandemic: ethical, legal, and practical challenges" 
Dr Aileen O'Brien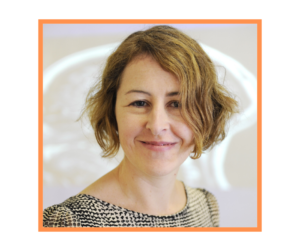 Dr Aileen O'Brien is a Senior Lecturer at St.George's University of London.  Aileen is the teaching lead for undergraduate psychiatry, and also works as a PICU Consultant at South West London and St. George's Mental Health NHS Trust, where she is one of the responsible clinicians for a 13-bed male PICU and a busy section 136 suite.
Aileen is the director of educational programmes for NAPICU and is currently working on a continuing professional development module for the Royal College of Psychiatrists, as well as revising multiple-choice continuing professional development questions for this website.
Dr  Christian Brown
Christian is an ST5 trainee in forensic psychiatry in South West London. He has been a member of the St. George's Clinical Ethics Committee since 2016 and is a member of the newly formed Ethics Group in SWLStG Mental Health Trust. Recently, he contributed to an article exploring ethical and legal issues arising from the isolation of mental health patients during COVID-19
Mr Roland Dix & Mr Andy Johnston
"Advancing Safety during the Covid19 pandemic" 
Mr Roland Dix
Roland started his career in mental health as a Nursing Assistant in 1984.  He became an Enrolled Nurse in 1988 and a Staff Nurse in 1992.  Roland was appointed Unit Manager and Clinical Nurse Specialist for the Greyfriars Psychiatric Intensive Care Unit in 1993.  During 1996, with others, Roland formed the National PICU group, the forerunner of NAPICU. Between 1993 and 2000 Roland spent time working as a Matron Manager and Research Consultant for Gloucestershire Health Authority.  He was appointed a Visiting Research Fellow to the University of The West of England in 2001.  Roland is the founding Editor-in-Chief for the Journal of Psychiatric Intensive Care.  In 2000 Roland was appointed Consultant Nurse for Psychiatric Intensive Care and Secure Recovery and became an Approved Clinician in 2012, then was awarded the RCN Fellowship in 2014 Roland was a major contributor to the 2002 National Minimum Standards for PICU and both editions of the only international PICU textbook.  He has published extensively on issues of psychiatric intensive care, acute inpatient care and related subjects. Roland has been an invited advisor for several European countries' acute mental health services including Norway, Iceland and the Netherlands.
Mr Andy Johnston
Andy trained as a nurse in 1987 and has held Director posts in the statutory, independent and professional sectors. He has held and continues to hold a number of senior advisory positions to statutory and non-statutory organisations and remains on a number of national advisory boards. His previous roles include Clinical Director for Forensic services and Clinical Director for adult mental health services. He left the NHS in 2014 and works with his Associates as independent consultants to mental health services across the UK and abroad, (AndyJohnstonAssociates). Andy has contributed to many national programmes/publications influencing the direction of travel for mental health services over the years and is an Editorial Board member of two international peer-review scientific journals. He also has over 25 years' experience as a trainer and senior lecturer in conflict resolution and physical intervention.  Andy has reviewed over 50 services spanning 8 European countries over the last decade. He held Executive Secretary and Director of Operations roles within the National Association of Psychiatric Intensive Care Units (NAPICU) Executive from 2002 until May 2013.  Having stood down after 11 years he remains an Executive member with a number of portfolios.