PROGRAMME
SPEAKERS
Mr Raf Hamiazia
'From the cell to the boardroom': A lived experience perspective on 'recovery' and the changing face of mental health care today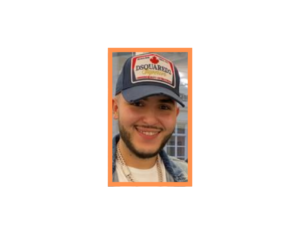 Raf's role as an Expert by Experience sees him using his perspective as a former service user in a variety of organisations within the public, Independent and regulatory sectors including NICE (National Institute of Health and Care Excellence), Royal College of Psychiatrists and the National Health Service which has also seen him consult government within the UK and internationally. He is currently the Expert by Experience Lead with Cygnet Healthcare and an Expert by Experience with the Care Quality Commission. His experience of working on both a strategic and local level within Cygnet Healthcare has been recognised as 'an area of outstanding practice' by the Care Quality Commission and a number of other external and independent organisations. Awarded the 'special recognition award' for two years running, Raf has personally mentored over 100 mental health service users into becoming experts by experience. Raf was one of 12 chairs on the Independent Review of the Mental Health Act commissioned by the Department of Health and Social Care. He is now currently studying an MSc in Mental Health Recovery and Social Inclusion at the University of Hertfordshire.
Miss Jennifer Beal,
'Utilising sensory strategies to support better outcomes in PICUs'
Miss Jennifer Beal, Head of Occupational Therapy, Beckton Hospital, Blackheath Hospital and Lewisham Lodge
Jennifer is committed to leadership and strategic management in developing occupational therapy services. Jennifer currently manages occupational therapy provision over three hospital sites in North and South London. Her responsibilities include managing recovery and rehabilitation of a wide range of mental health services from intensive care, locked learning disability, personality disorder, low secure care and step down services.  Jennifer is driven and focused to improve clinical effectiveness and the experience of mental health care. She regularly presents at local and national professional forums to share developments in occupation focused mental health service provision.